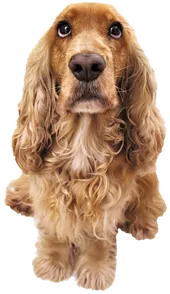 Kingston Veterinary Hospital is proud to serve the Kingston OH area for everything pet related. Our veterinary hospital employs three doctors. Dr Pam Jones and Dr Laura Perry, are our full time veterinarians & Dr Katy Lowe is with us part-time.
Our team is committed to educating our clients in how to keep your pets healthy year round, with good nutrition and exercise. Kingston Veterinary Hospital stays on top of the latest advances in veterinarian technology and above all, remembers that all animals and pets need to be treated with loving care in every check-up, procedure, or surgery.
THE COST OF VETERINARY HEALTH CARE has only seen small increases in the past 30 years. When compared to the rising cost of human health care, pet care is still very reasonable, especially when you consider that your veterinarian is not only your pet's general physician, but also it's radiologist, dentist, surgeon, dermatologist, ophthalmologist, psychiatrist, neurologist and pharmacist. Your bill is a reflection of the cost of maintaining our hospital, equipment and support personnel to provide your pet with the best level of care.